It's my birthday, so of course procrastination at work knows no bounds. A week or two ago, I got some new conformation shots of Halo. She's going through yet another butt-high stage. I think she is still somewhere around 14.3, but I need to get a measuring stick instead of a tape to get a truly accurate measurement. I'm very happy with her condition, and I think she looks filled out quite a bit since last year. I think she still has some growing to do, though, especially in width!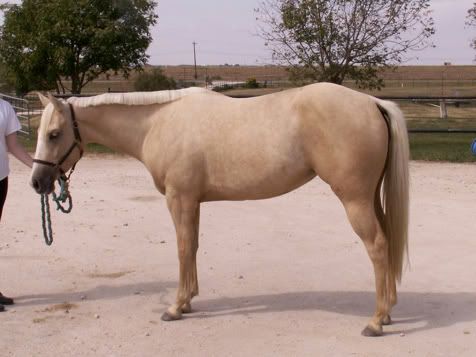 For comparison, this is what she looked like last year (a little more than a year ago):
To me, the muscling in her hindquarters looks improved, which makes sense since she is now under saddle. Her heartgirth has a bit more depth, and she's definitely grown into her head a bit more. I had nicknamed her jughead for a while, but I'm not sure that applies any longer!
Interestingly, looking at these pictures I am not as happy with how her hind feet look this year. This is my fault, as I have a hard time rasping her toes back on the hinds. The barn owner said we are probably getting a new hoof stand soon, so that should make things easier.
Here are the front and back shots: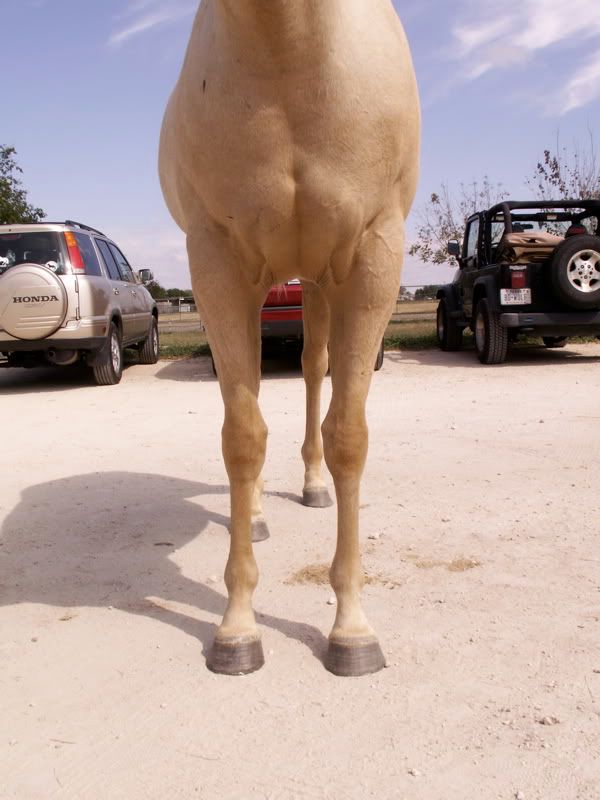 She is pretty straight in front, but I am noticing that her left foreleg seems to rotate slightly outward at the bottom. I should investigate to see if I can compensate for that slightly with my trimming.
Nothing to complain about back here! I hope everyone is having a good fall. I miss the turning leaves up in the NW, and the cooler weather, too. It's been nearly 90 for the past week, and I am truly ready for there to be a chill in the air.